Why use insects in your pet's diet ?
Through Tomojo, we want to provide cat and dog owners with a new alternative: a balanced recipe to feed our pets in line with sustainable developement production methods.
Choosing insect protein also means choosing a traceable rich in amino acids protein source.
Our sources and bibliography
1 KG of insects represents
Find our sources in the Q&A !
200 times less water

needed to produce
1 kg of chicken

Zero antibiotics

or other medicinal products

7 times less CO2

emitted than to produce
1 kg of beef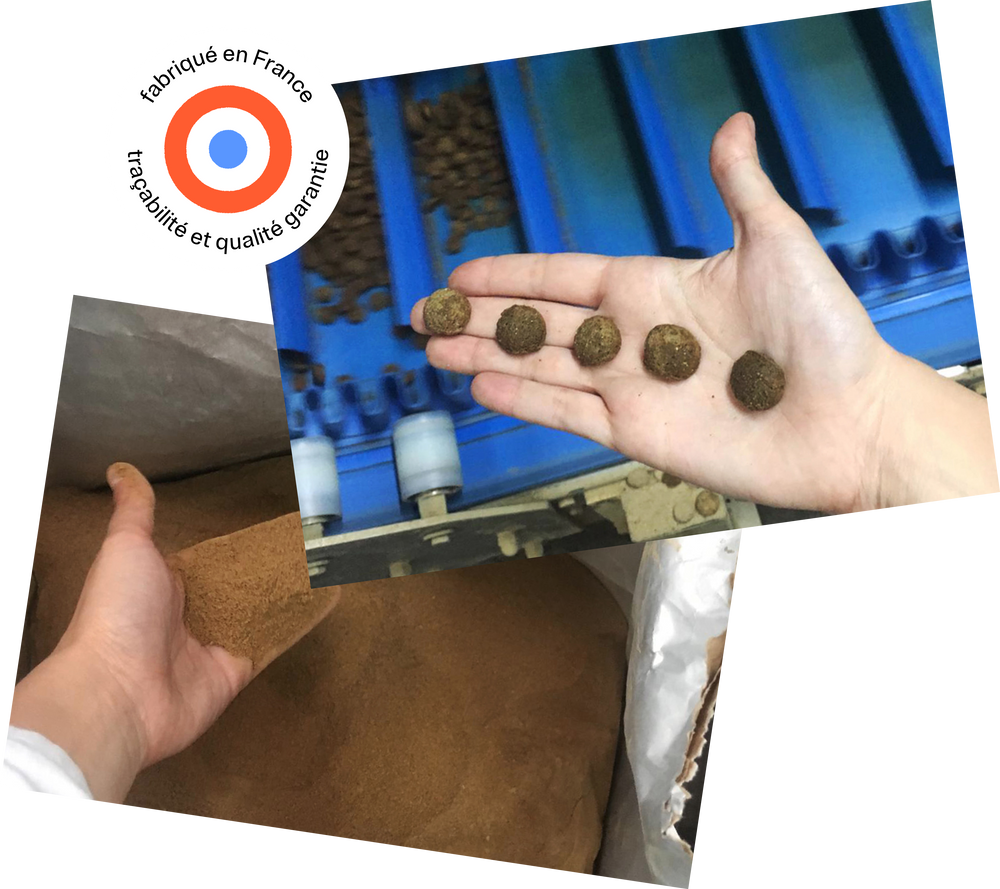 MADE IN FRANCE
Today, we have succeeded in bringing together actors we trust and in selecting products that are irreproachable and traceable. We are proud to be able to count among our ingredients more than 16 French products. Located in Mayenne, our manufacturers take care of the production of our pet food with the greatest care and above all a lot of love.
Insects raised in Holland and France
The insects selected and used to make Tomojo pet food are raised on certified farms and fed a balanced blend of locally sourced, agricultural residues.
We use Hermetia Illucens insects (otherwise known as black soldier flies) that are raised in France and Holland.
RECYCLABLE PACKAGING
We also focus on our recyclable packaging. Our bags are produced in Italy, the leader of recyclable bags.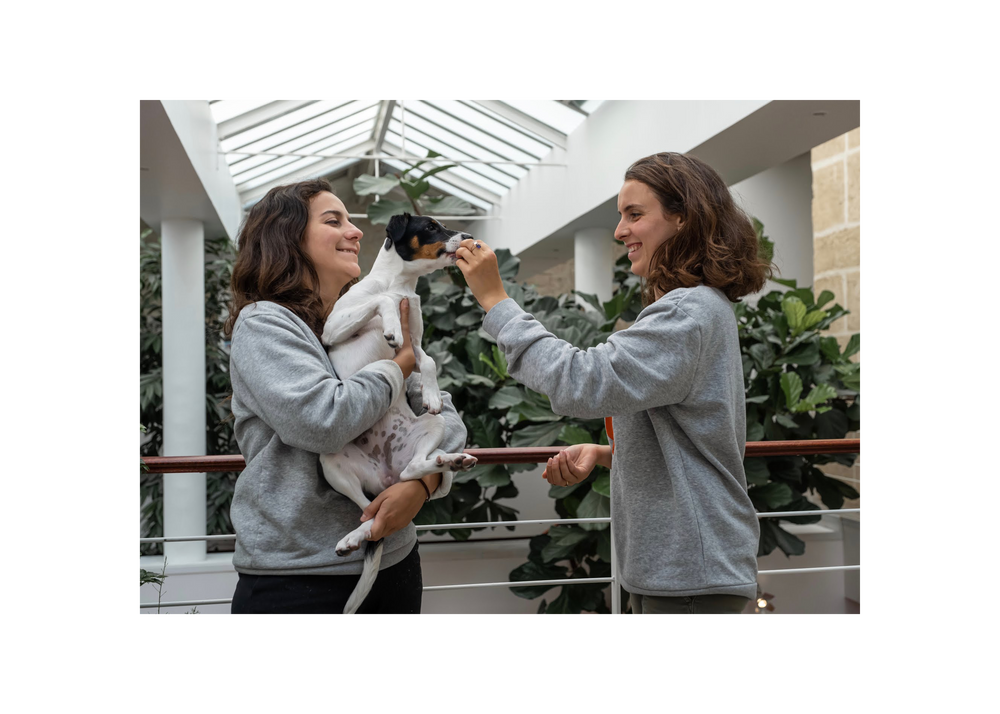 Discover our story
Behind Tomojo, there are two childhood friends, Madeleine and Paola, a militant dog (Mojo) and an ecological cat (Hiro). They all agree that we must act for the planet by consuming differently! "One evening, I was looking at Mojo, who weighs 50kg, and I thought that even if I was careful with my meat consumption, he ate meat every single day and that maybe that was something to look into.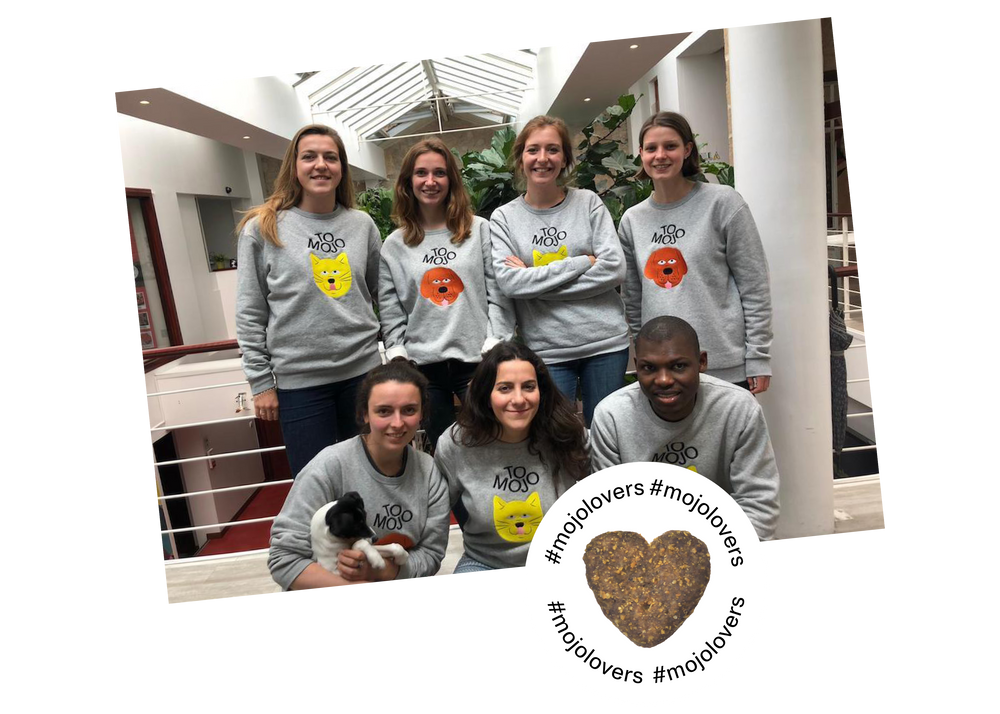 The two childhood friends ended up studying Environmental Sciences together in London in 2015. Shortly after, inspired by Madeleine's family dog named Mojo and what they had learned during their studies, they returned to France and embarked on their entrepreneurship adventure. Their idea was to find a less polluting substitute to meat using insects. They were assisted by a veterinarian specialized in animal nutrition and by two AgroParisTech researchers to formulate the first Tomojo recipes.
our sustainable impact

 IN 2021
Find our sources in the Q&A !
121 football pitches

in m2 of agricultural space preserved

1052 flights from Paris to New York

of CO2 emissions equivalent avoided